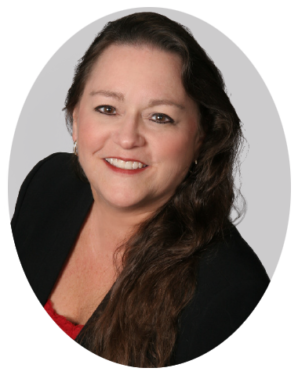 Teri A. Walter
Founder and Managing Partner
(832) 831-9810
(713) 529-2266
Professional Experience
Ms. Teri A. Walter is a board certified civil trial lawyer with a practical, business-oriented approach to handling cases. Her practice focuses on business litigation matters, including contracts, leases, construction, real estate, collections and deceptive trade practices cases. Her experience includes major personal injury and medical malpractice cases, representing both plaintiffs and defendants, giving her valuable insight into both sides of case dynamics.
Prior to forming Walter Law Firm, PC, (formerly Walter, Burdzinski, & Company) in January 1997, Ms. Walter was an associate with Whittington, Pfeiffer, & Vacek in Houston (1991-1996), Baker, Brown, Sharman & Parker in Houston (1989-1990) and Smith, Wright & Weed also in Houston (1986-1989). She worked in the areas of personal injury, medical malpractice and commercial litigation.
In addition to an active trial practice, Ms. Walter has prevailed in four reported appeals: Johnson v. McClintock, 202 S.W.3d 821, (Tex.App.–Corpus Christi, 2006, no writ), Estate of Leroy Gorski v. Welch, 993 S.W.2d 298 (Tex. App. –San Antonio 1999, writ denied); Riddick v. Quail Harbor Condominium Assoc. Inc., 7 S.W.3d 663 (Tex. App. — Houston, [14th Dist.] 1999, no writ); and Palla v. McDonald, 877 S.W.2d 472, (Tex. App. –Houston, [1st Dist. ] 1994, no writ).
Connect with her on LinkedIn.
Need Legal Assistance?
Contact us with a few brief details about your case and we will get back to you as soon as possible…
---
Contacting Walter Law Firm, PC does not create an attorney-client relationship until an agreement has been reached between you and the firm to handle a particular matter.
Practice Areas
Contracts & Leases
Construction
Real Estate & Title Disputes
Collections
Deceptive Trade Practices
Landlord/Tenant
Fraud
Other Cases
Education
Law School (1988):
Juris Doctor from University of Houston
Graduated top 25% of class while working full-time as a paralegal during both courses of study
Undergraduate (1985):
Bachelor of Arts Degree from University of Houston in Economics
Graduated Magna Cum Laude
Licensing, Bar Admittance & Certifications
Texas Board Certified- Civil Trial Law, Texas Board of Legal Specialization, (2006)
Admitted to Practice, U.S. District Court, Southern (1989) and Western Districts of Texas (2011)
Real Estate Broker License, Texas Real Estate Commission (1995)
State Bar Admittance (1998)
Memberships
Member of the Texas Association of Civil Trial and Appellate Specialists (TACTAS), serving as president from June 2015 to May 2016.
Experience Panels for Civil Trial and Bankruptcy with the Houston Lawyer Referral Service
College of the State Bar
Houston Association of Realtors
Houston Bar Association
Association of Women Attorneys